There is no doubt that the English Premiership is one of the best leagues to play rugby union in, with many players and coaches seeing it as one of the biggest tests of physicality and competitiveness and enjoying the fact that every team is capable of producing outstanding moments and winning matches.
As a result, Try of the Month contests always tend to be hotly contested, with there seeming to be a potential contender in every round of games, and it is always a tough decision to reach when it comes to voting for the best one.
For the first two months of the season, it was Newcastle Falcons' Argentina winger Mateo Carreras who secured the prizes, but November saw the award given to Gloucester winger Jake Morris for his effort against Sale Sharks. Whilst the analysis for Carreras' two scores demonstrated that they were the results of his individual determination and natural speed, Morris' was very different, with it being the fruits of Gloucester's teamwork and ability to get individual details right, and this try analysis will break down why his score has attracted such high praise.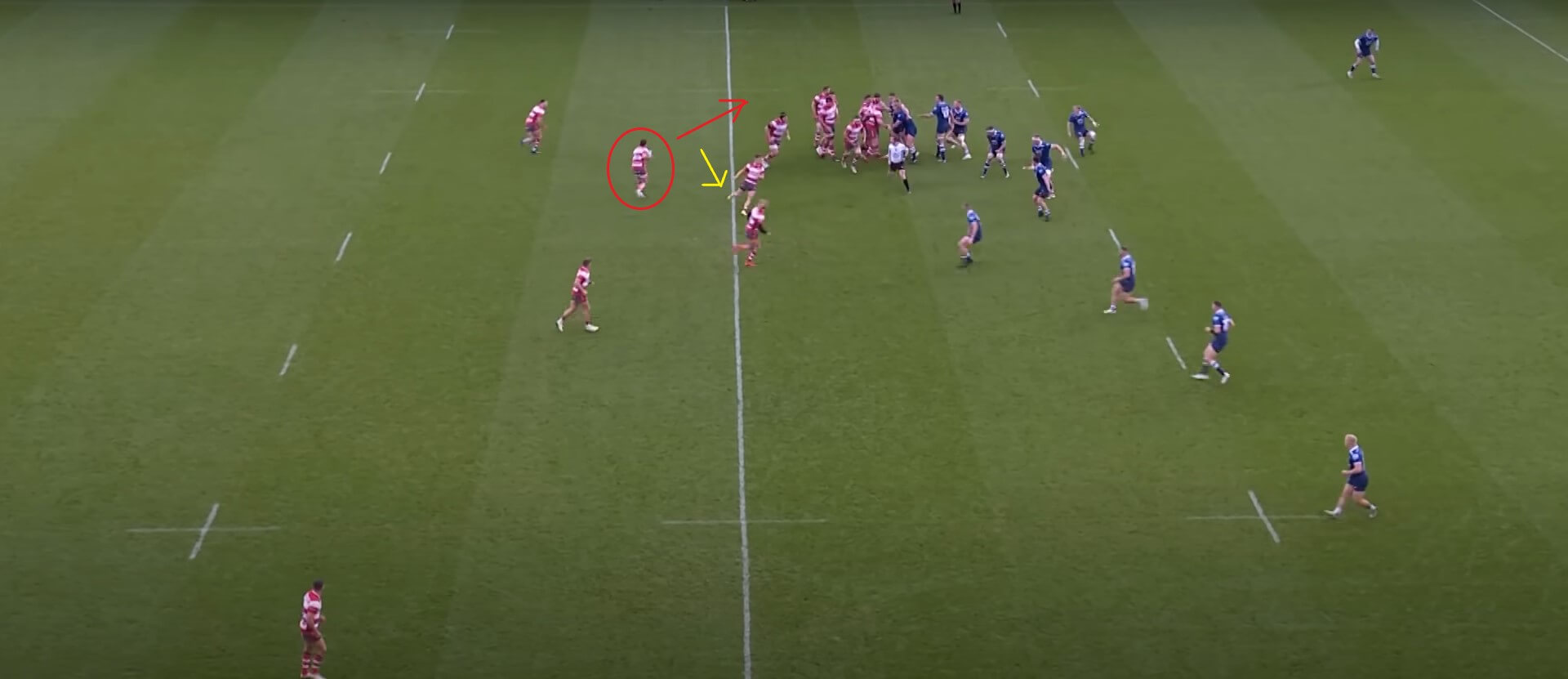 There are several things that need to be in place for teams to break through opponents, such as pace, good handling and excellent decision-making, but in some situations there also needs to be a strong element of creativity. This was one of those moments, with Gloucester winning a free kick after Sale had failed to get their setup right at the scrum, and scrum-half Charlie Chapman instantly looking around for the best way to punish the error.
What he noticed was an opportunity to drag Sale's defensive shape apart, with the majority of their powerful forwards having not yet emerged from the set piece and their backs not looking ready to repel any kind of offensive push. Therefore, Chapman took the ball around the back of the scrum and into the open space on the nearside of the pitch, as the yellow arrow shows, looking to exploit that lack of organisation.
When Sale realised what was going on, they automatically moved over to reinforce that area of the field. However, this was what Gloucester wanted to happen, with Sale now leaving fewer players over on the far side of the field, and that gave fly-half Lloyd Evans a chance to run in that direction and gain some territory for his team.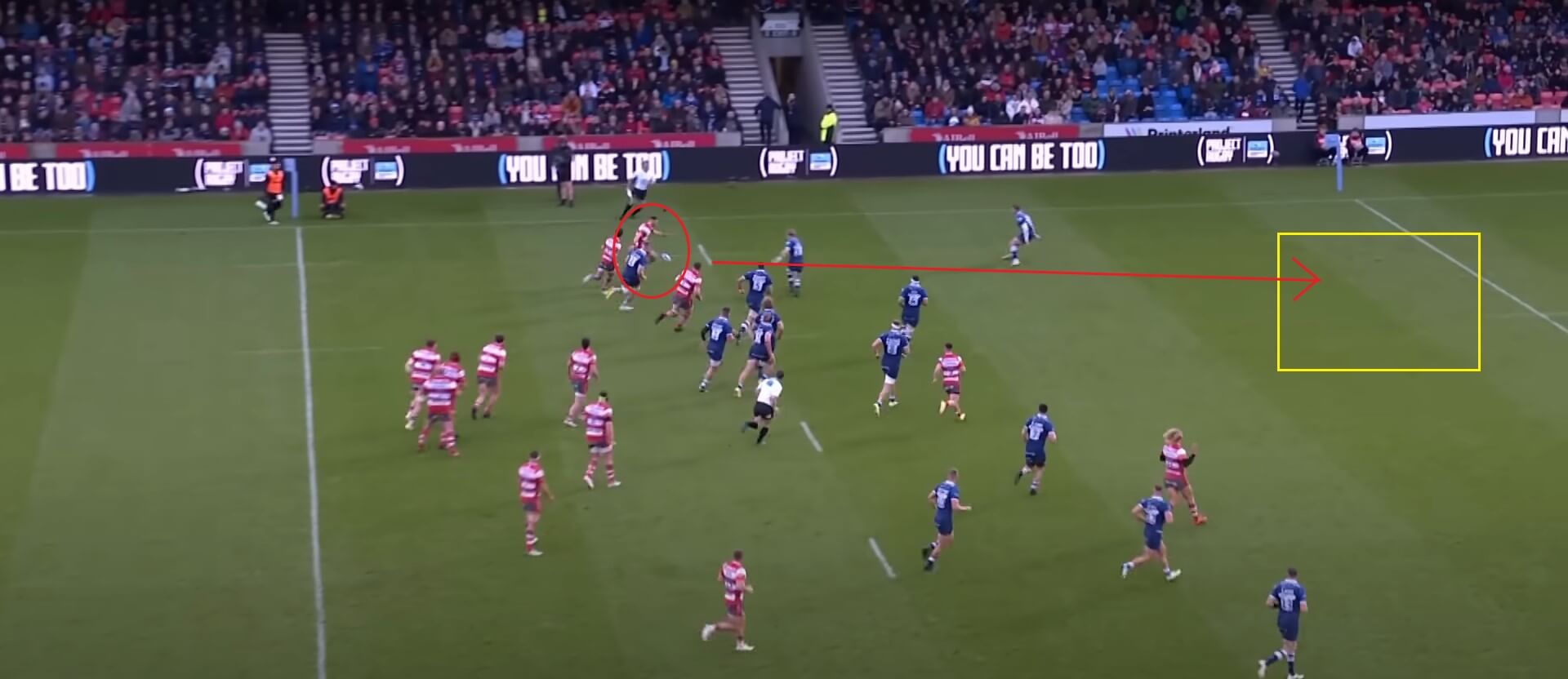 All it then took was a well-timed pass from Evans to Morris and Gloucester had a clear sight of the try line, but there was still the problem of Sale being one of the best sides at tackling players and remaining strong when opponents try to carry the ball through their line. Therefore, in order to avoid his attack ending prematurely, Morris opted to play a grubber pass through a gap, targeting the space indicated by the yellow square as that was in an area where the Sharks would not be able to gather the ball easily, and it also took their attention away from Morris and therefore made it easier for him to pass between them without being hindered.
It should be mentioned that Sale did manage to get back and almost prevent Morris from grounding the ball, but they were always second favourites here due to them not reacting to the quick free kick and then seeing winger Tom Roebuck slip as he tried to get across and regain possession for his side once Morris had kicked the ball into his vicinity.
Therefore, again, whilst Carreras' two tries in September and October were built on individual quality, this was very much a team effort, with good tactics, teamwork and raw ability all involved in helping it to come off, and, for those reasons, it was a deserving winner for November's award.