When analysing each Try of the Month winner in the English Premiership, what is always clear is that some are built on individual brilliance from one player and others are the result of teams working together completing in order to keep chances alive and maintain the pressure on their opponents.
As this try analysis will indicate, December's winner was very much one from the latter group, with London Irish flanker Tom Pearson doing the initial hard work and pushing Saracens back towards their own try line before his teammates came in to help secure the points, and the fact that scoring here came down to every detail of the attack being executed well was why it was regarded so highly in last month's contest.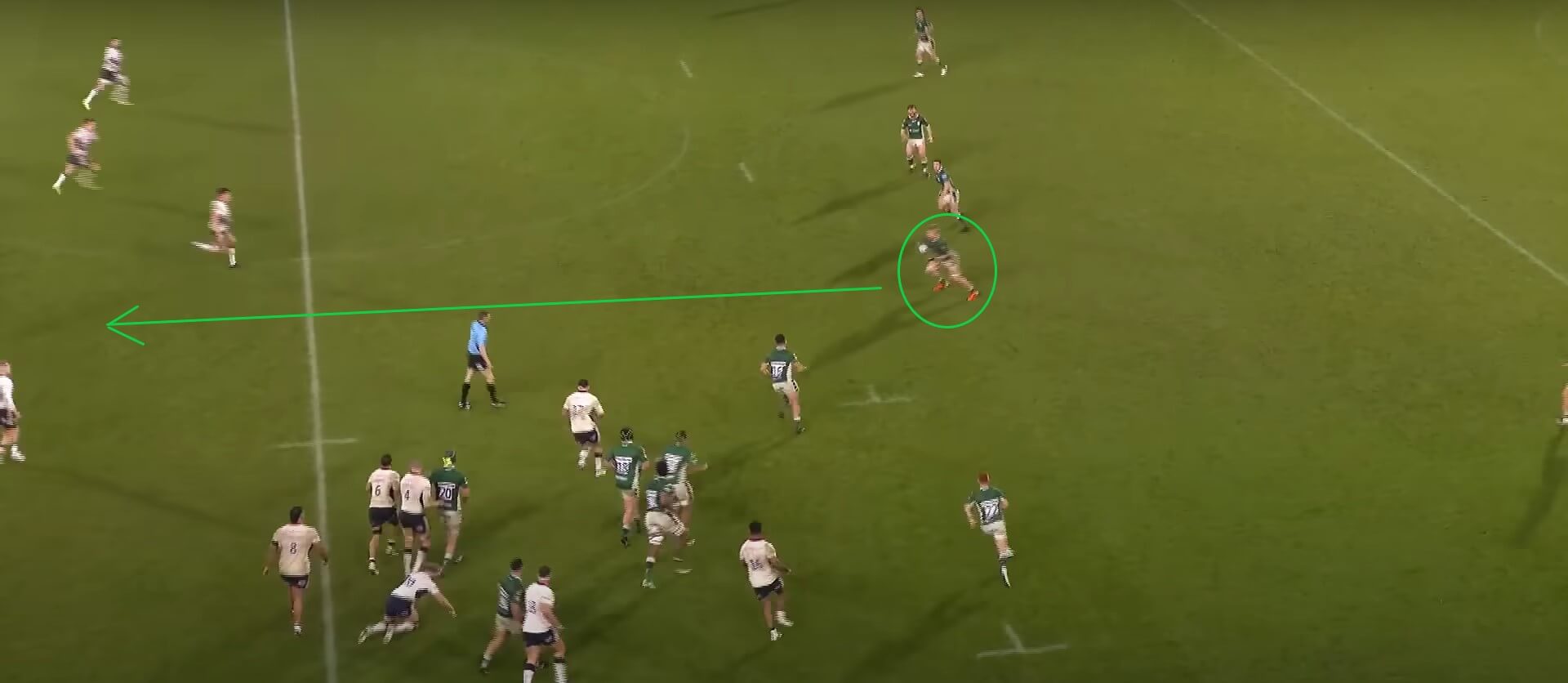 It is worth noting that Saracens were not at their best in this game and made several poor mistakes around the field, and this inaccurate lineout was just one of those errors that ultimately cost them the win.
However, despite that, the Exiles still deserve a lot of credit for the way that they took advantage of the mistakes, with them still needing to get the finer details of their play right in order to make the most of the opportunities that they were being gifted. In this case, once the Exiles secure the ball, substitute scrum-half Caolan Englefield sends the ball across the pitch towards Pearson, knowing that giving him a chance to run at the opposing defensive line will always lead to territorial gains.
What makes Pearson such a dangerous opponent and a key player in his side's tactics is his awareness and ability to read what is happening ahead of him, and here he identifies a gap in the Saracens line and instinctively accelerates towards it, not showing any sign of hesitating and looking for an alternative option.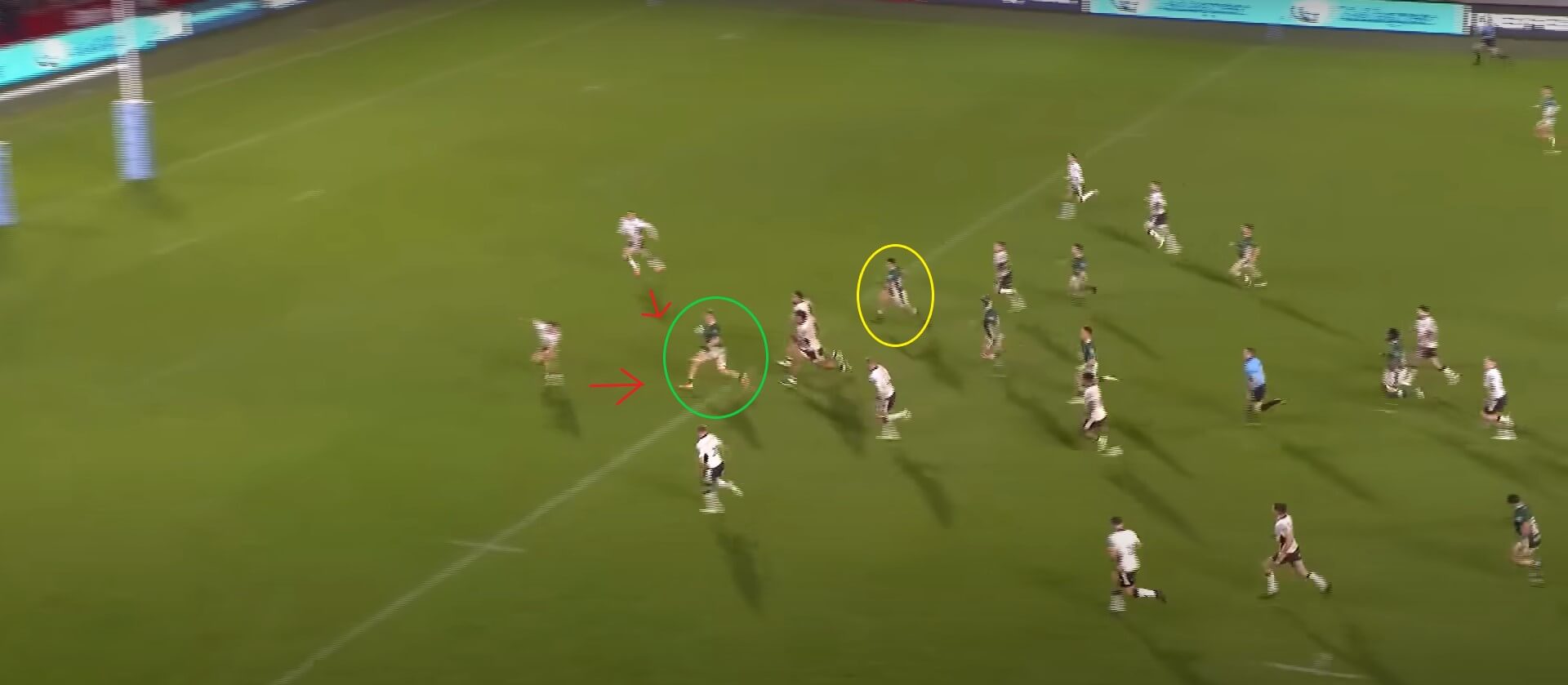 Doing so means that he was able to carry the ball into Saracens' 22, with him weaving on his way through so as to drag opponents out of position and evade numerous tackle attempts. At this point though, he has been faced with a 2-v-1 situation and knows that he won't be able to finish this move off on his own. Therefore, he starts to look around him for support, which comes in the shape of hooker Mike Willemse, who matched his run and is now in a position to receive the ball and keep the attack alive.
From Saracens' point of view, they are initially unable to keep both Pearson and Willemse back here and are forced to commit to one, with the result being that the latter is able to drive up to the 5m line before he is also brought to ground. However, as with every aspect of this try so far, quick decision-making means that London Irish are able to recycle the ball and prevent a turnover, and the next phases sees versatile forward Chandler Cunningham-South run onto a pass on a good line and secure the try.
As this analysis has shown, the main reason from London Irish's point of view that this try was scored was because of hard work and teamwork, and those are characteristics that can always be associated with the Exiles. However, despite their constant confidence on the ball, they also have a tendency to get small details wrong, which is what often lets them down. In this case though, they got their reward, and the way that they fought hard for it was one of the main reasons that the try attracted so much praise and was ultimately given December's award.